Broker Price Opinion Easy Form Generator
Need to perform a BPO and don't know where to start?
Join the thousands of Real Estate Agents, Appraisers and Attorneys using our website daily. BPO Forms is your simple online solution, that will assist you completing and generating a Broker Price Opinion used by banks for short sale approvals, Estate Valuations and Foreclosure sales.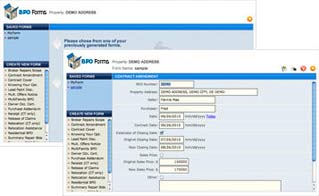 Whether you are getting started with your BPO business or generating multiple BPO's monthly, our Broker Price Opinion solution allows you to generate, store and easily modify multiple BPO's from one location.